Buying or Selling a Home is a Big Deal!
Don't You Want to Use Resources that are Trustworthy?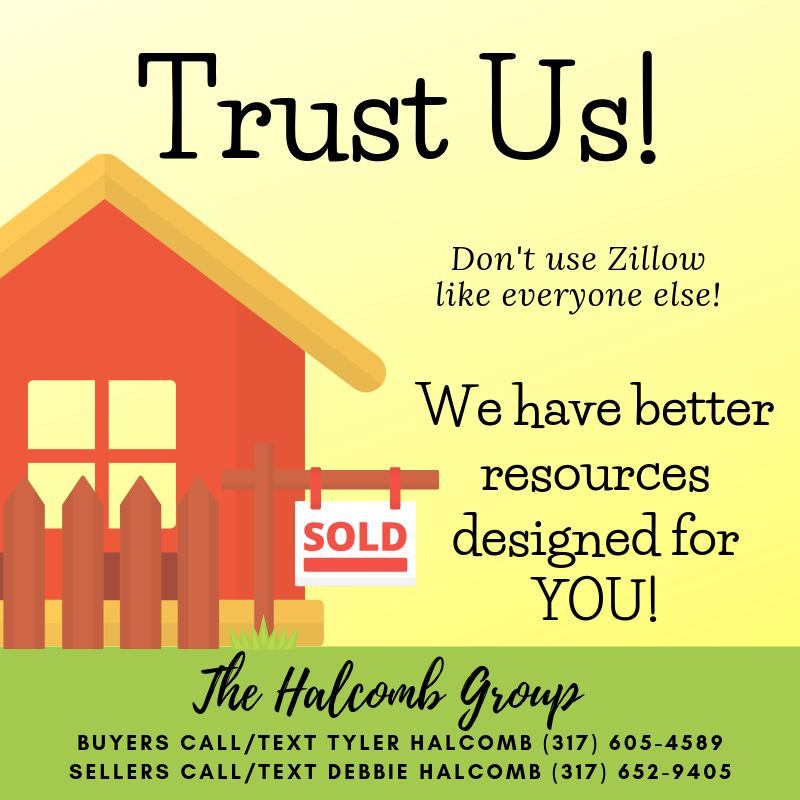 Nowadays, many consumers seem to think that Zillow is the right source to search for information about the housing market. But, did you know that Zillow doesn't give you very accurate or up-to-date information about that home you are interested in learning more about?

The Halcomb Group is on the actual side of many real estate transactions that occur and, as real estate professionals, we can honestly tell you that Zillow is NOT the right source for consumers. Trust Us! It is our duty to provide you with the most accurate information possible!
Zillow doesn't advise consumers that the home information on their website is not entirely accurate or up-to-date, such as: current (real-time) listing status, updates that have been made to the home, features not listed about the home, etc. Zillow is a media company, simply an online search engine – a real estate search engine that has not physically seen the inside of the homes. Zillow doesn't have the knowledge or expertise to provide you with the proper real estate information.
We have that expertise and are able to provide YOU with the best real estate service possible.
Keller Williams Realty & The Halcomb Group have better resources that are designed for YOU, our consumers. We are able to give you more details, answer your questions, and make sure that you receive the most up-to-date information on a home. Do you want to know how much your home is worth when you are ready to sell it? Are you interested in a mortgage calculator for a certain price of a home? Are you looking for a specific number of bedrooms or type of home to purchase? Do you want easy access to all the active listings in your neighborhood or area?
We can offer YOU all of that information and more!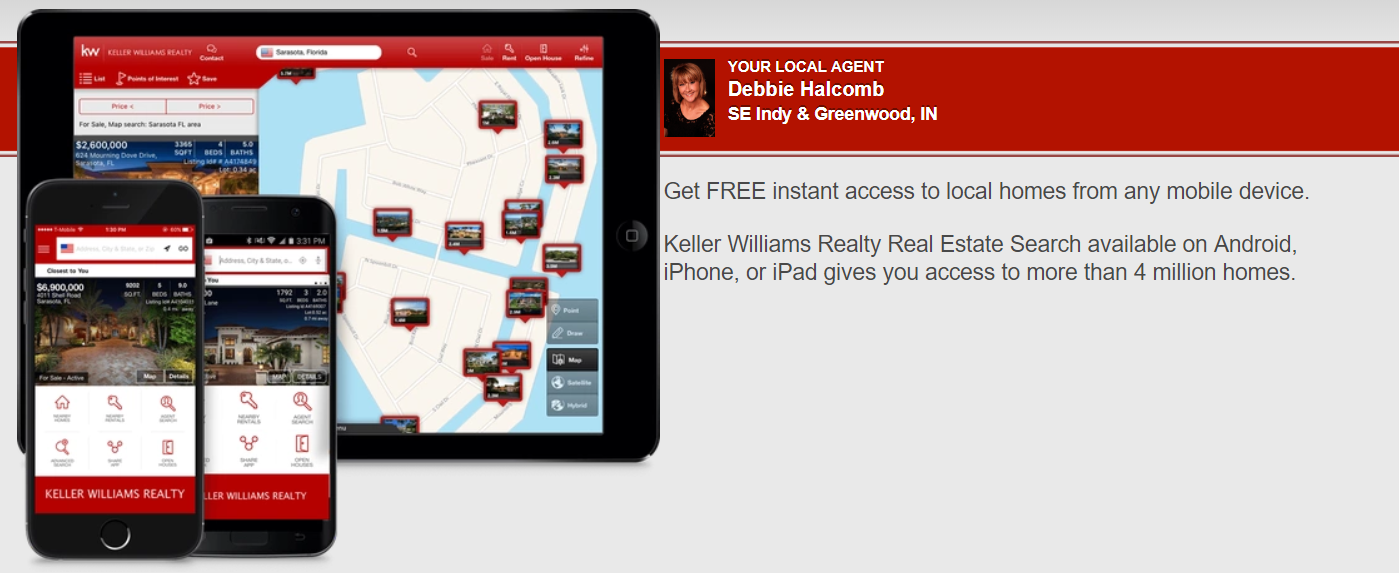 Click here to download our app and be on your way to using the right resources available!
Need more information? If you can't find what you are looking for on our website, please feel free to contact The Halcomb Group and let us answer your questions!